An Exciting Adventure at the 2023 Italian Absolute Championship Semifinals
11 September 2023

Posted by:

Alessandro Santagati

Category:

tournaments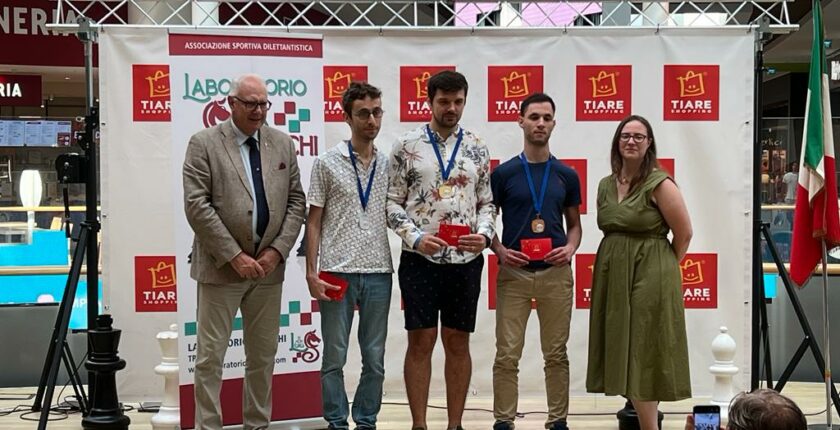 I had the opportunity to participate in the semifinals of the Italian Chess Championships from July 15th to 22nd in Villesse (GO), with 50 participants from all over Italy and only three spots available to advance to the finals of the Italian Absolute Championship. I would like to share with you my extraordinary experience at this prestigious competition, the semifinals, which gave me intense emotions and significant growth in the world of chess. The last time I participated in the Italian championship semifinals, I came close to qualifying, but a draw in the final round against a supposedly "weaker" opponent shattered my dreams. his time, I started as the 14th seed, not among the favorites, but determination and the desire to perform well prevailed.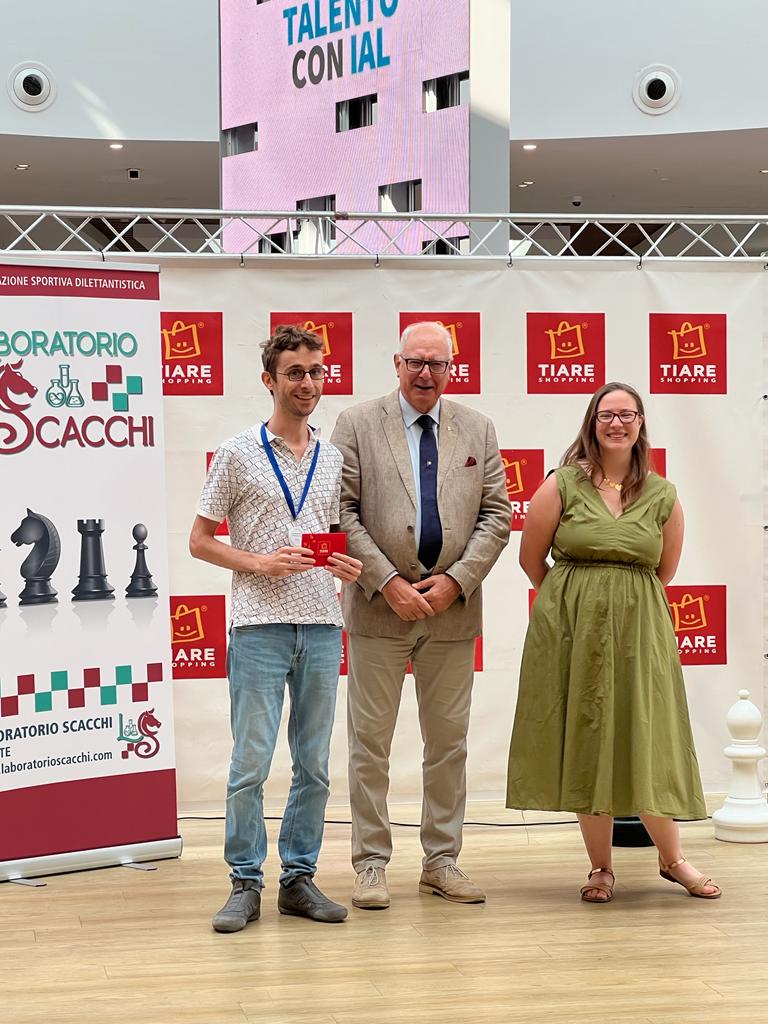 My adventure in the semifinals began with a game against the talented chess player CM Melissa Maione, with an Elo rating of 1977. I played with determination and intelligence, securing a victory that gave me an initial boost in the standings.
The journey continued with stimulating encounters against highly rated opponents. I faced CM Simone Pozzari and the young talent Niccolò Casadio, earning two well-deserved draws. Later on, I took on CM Leonardo Maglioni, securing another important draw. These games boosted my confidence and awareness of my abilities against high-level players.
A pivotal moment in the tournament was my victory against the strong FM Alessio Boraso, with an Elo rating of 2313. The game was fiercely contested and intense, but in the end, I emerged victorious, showcasing determination and growth as a chess player.
As the tournament progressed, emotions ran high. I faced FM Valerio Carnicelli and FM Giuseppe Lettieri, earning a draw and a victory, respectively. These matches were particularly crucial in bringing me closer to the top of the leaderboard.
The final game of the semifinals was crucial for my qualification to the finals. I challenged IM Artem Gilevych, the tournament favorite with an Elo rating of 2413. Despite the pressure, I gave it my all and secured a draw that allowed me to qualify for the finals.
I want to express my gratitude to everyone who supported me during this incredible chess adventure, with messages of appreciation on various social media platforms. Without your support, none of this would have been possible. Now, with the ticket to the finals in hand, I am determined to give my best and play to the best of my abilities in the Italian Absolute Championship. I look forward to facing new challenges and continuing to grow as a chess player.
The semifinals of the 2023 Italian Absolute Championship were an unforgettable and educational experience. I faced talented opponents and proved to be a force to be reckoned with Now, with the finals on the horizon, I am ready to give my all and uphold the honor of my Sicilian homeland in the world of chess. I conclude the tournament with a performance rating of 2377 Elo and more than 40 points earned.